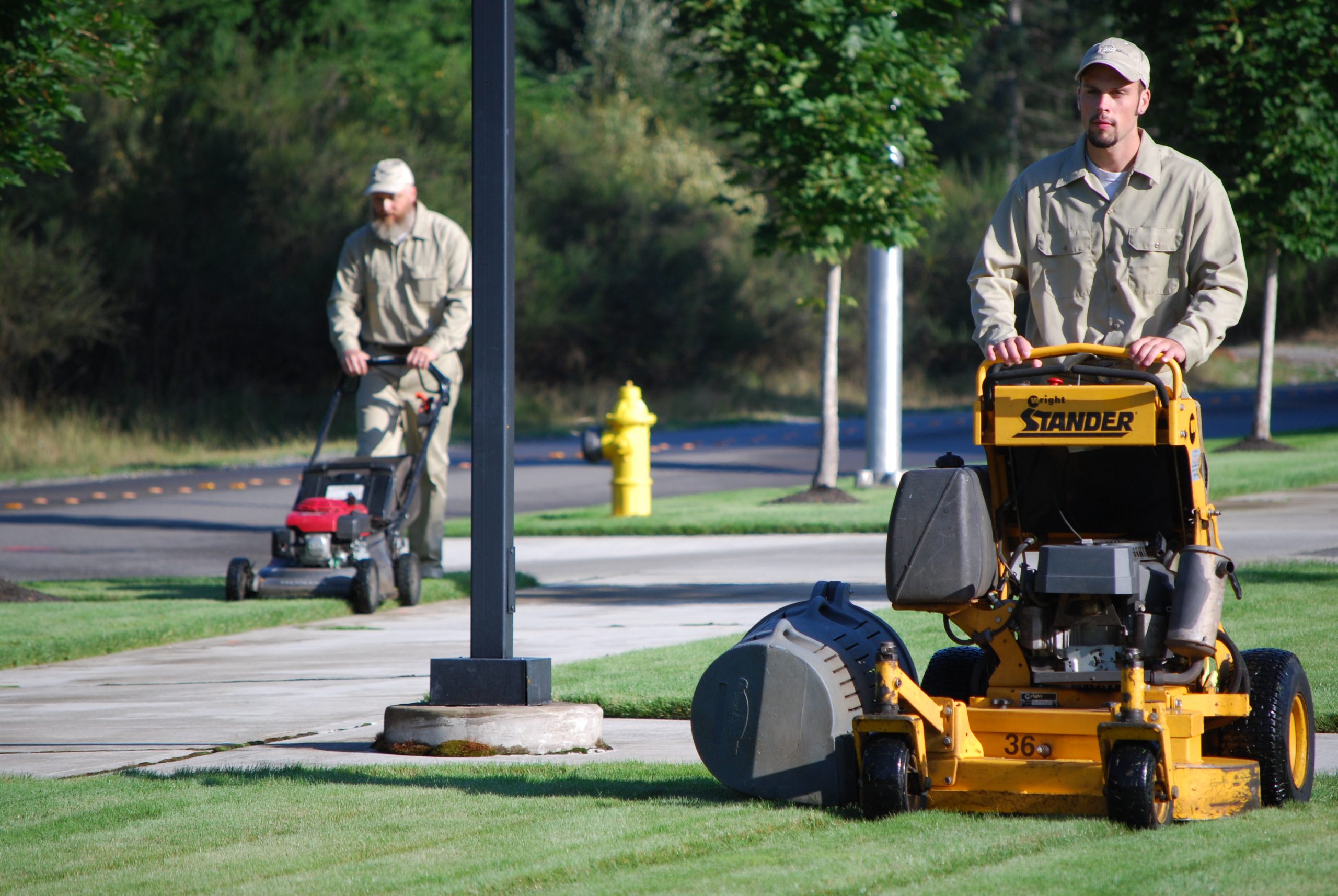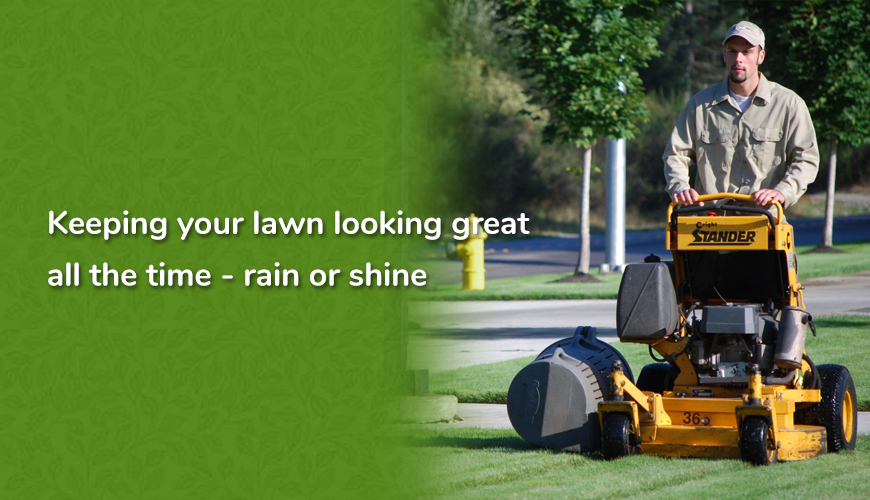 Every visit we mow and trim the lawn. We always keep our blades sharp and rotate mowing directions. We mow all of our lawns at a height of cut around 2.5 – 2.75 inches. Every other visit we edge the lawn. We use a rigid steel blade along concrete edges like driveways, sidewalks and curbs for a sharp edge. We use a line trimmer along shrub beds edges for a smooth edge.
Blow all the hard surfaces like driveways, sidewalks, curbs and porches and patios. We tour the lawn area to blow clumps and debris.
Weekly visits March thru October. Bi-monthly visits November and February. Monthly visits December and January. No Contracts, minimum 6 visits plus one fertilizer application to get into our maintenance schedule.
Every other month (six times per year ) a licensed spray technician in a dedicated spray truck will apply the following:
Winter Fertilizer with Moss Control
Spring Fertilizer with Moss Control
Summer Fertilizer with Weed Control
Summer Fertilizer with Weed Control
Fall Fertilizer with Slow Release
Winter Fertilizer with Moss and Insect Control
During the Fertilizer visits our technician will tour shrub bed areas, gravel areas, driveway and sidewalk cracks and spot spray non-selective weed control.