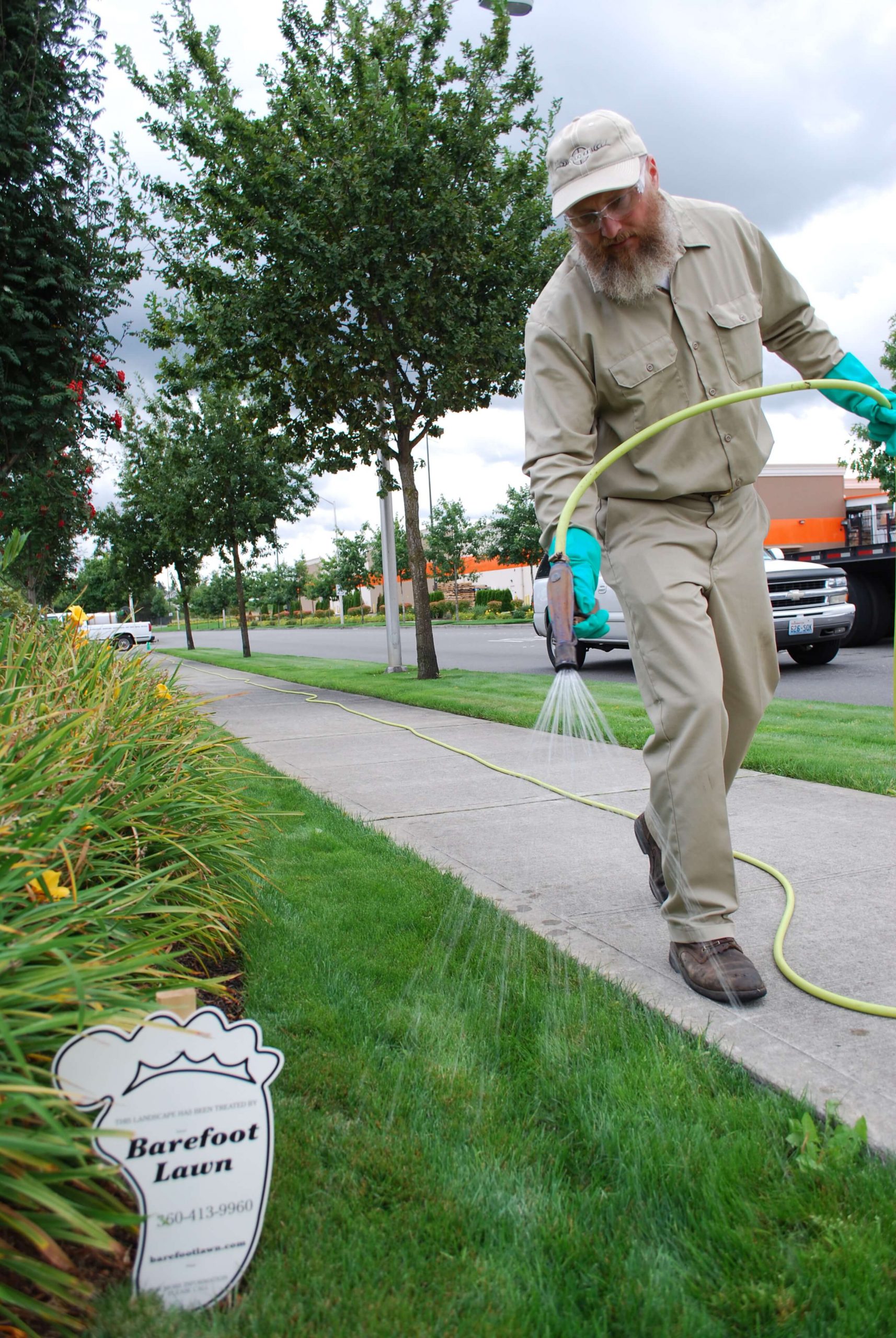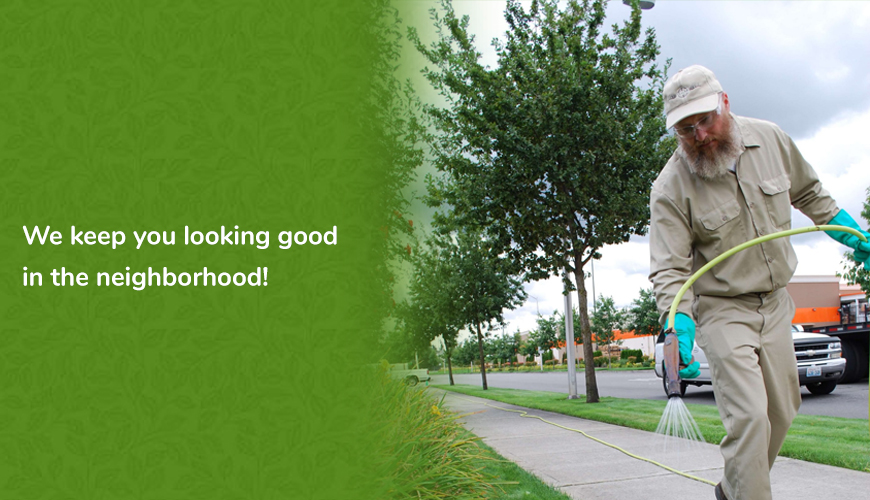 We have learned that the best way to apply fertilizer is to spray it directly on the lawn. This keeps the fertilizer exactly where it belongs and allows effective control of moss, weeds and insects.
We blend our own fertilizer for the perfect seasonally appropriate ratio of nutrients.
Our equipment is calibrated and our technicians are licensed applicators.
We add Moss Control to our fertilizer in the Spring and in the Fall when lawns are thin, wet and shady. Moss Control is ongoing so we apply it three times per year. An additional bonus of Moss Control (Iron) is the instant green-up that is not temperature dependent.
We add Weed Control to our fertilizer in the Summer months. This is the perfect time for controlling weeds. Warm and dry weather helps to ensure an effective application. Weed Control is ongoing so we apply it two times per year.
We add additional Slow Release fertilizer to our Fall application. This adds to the general health of the lawn and enhances the potential for Winter survival.
Timing is everything when we add Insect Control to treat for European Crane Fly. The larvae overwinter and feed on the grass roots and crowns. They develop a thick jacket, earning them the nickname "leatherback" making them difficult to kill. Rather than waiting until the thick jacket develops and your lawn becomes sparse or completely consumed, we can apply a very small amount of Insect Control to knock down the population when they are small and tender and easy to kill. Our Winter fertilizer includes Moss Control and Insect Control.
Regular fertilizer customers receive six applications per year. You can also schedule just one application.
Winter Fertilizer with Moss Control
Spring Fertilizer with Moss Control
Summer Fertilizer with Weed Control
Summer Fertilizer with Weed Control
Fall Fertilizer with Slow Release
Winter Fertilizer with Moss and Insect Control
The best defense against weeds and moss is a dense stand of turf.